About Kikuta's Folding Screen, "Byobu"
Birds and animals of  Yambaru (forest area located in the northern part of Okinawa Island) are painted in black ink on the Japanese traditional folding screens, which are prepared by the artist himself. The screens are made by the layers of handmade traditional Japanese paper, and the back of the screens are printed with woodcut patterns of fern fronds.
絵が描かれる屏風本体は、作家自身の製作によるものである。
幾重にも和紙が張り込まれた屏風は、湿度の高いときには湿気を吸い、乾燥したときには湿気を放出する。これにより作品の湿気は比較的一定に保たれるため、長期にわたる保存が可能となる。
屏風本体の製作過程。
Making the Byobu (Folding screen)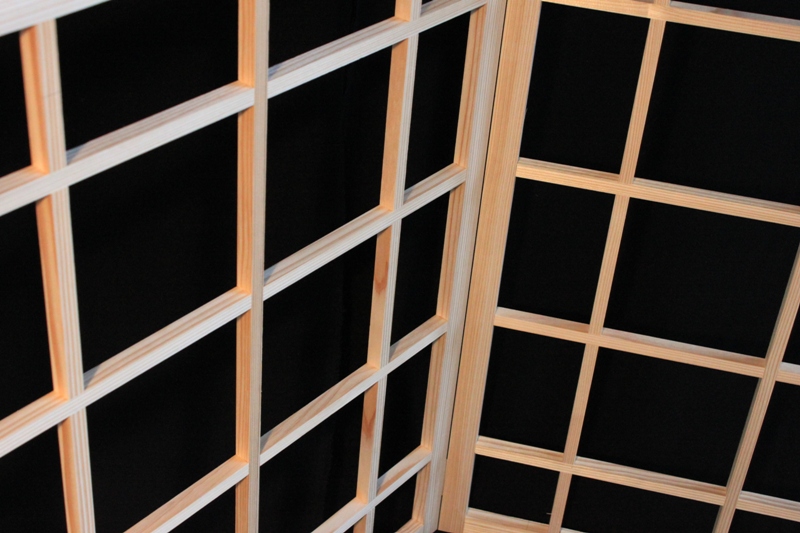 京都の職人による杉材の格子。
Koushi – This is the skeleton of the byobu. It is made from Japanese cedar.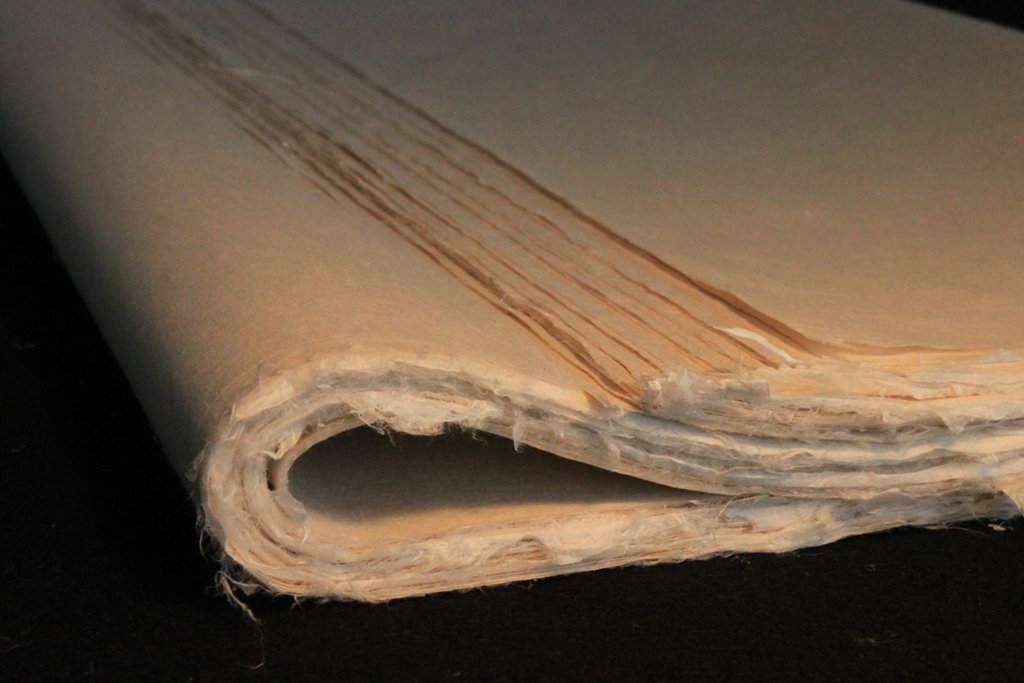 国産楮100%の手漉き和紙を使用。繊維が長いため強靭で、千年の保存が可能といわれている。
Handmade papers known as kouzoshi are used to make Byobu.
The fibre of Kouzo (Paper Mulberry) is long and tough so it is possible to keep the paper for a thousand years.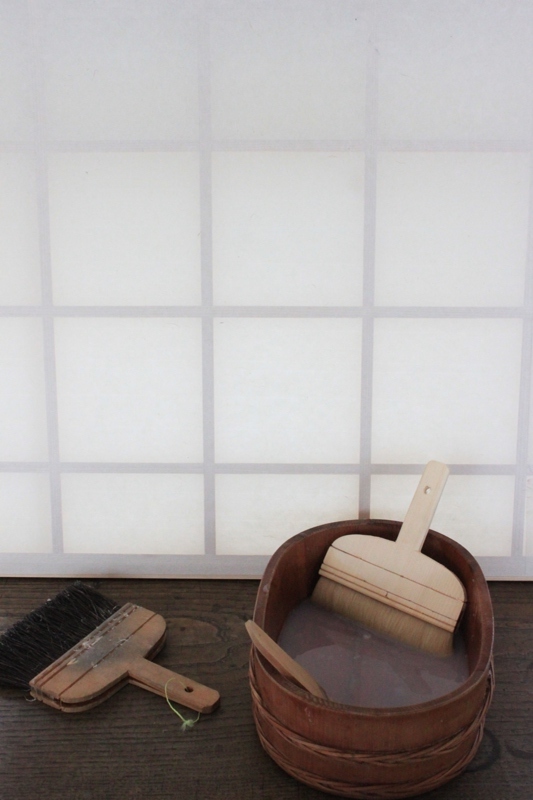 正麩糊により和紙を袋状に張り合わせ、空気の層を作っていく。
Washi – Six layers of handmade paper (kouzoshi) are stuck to the Koushi with a starchy paste.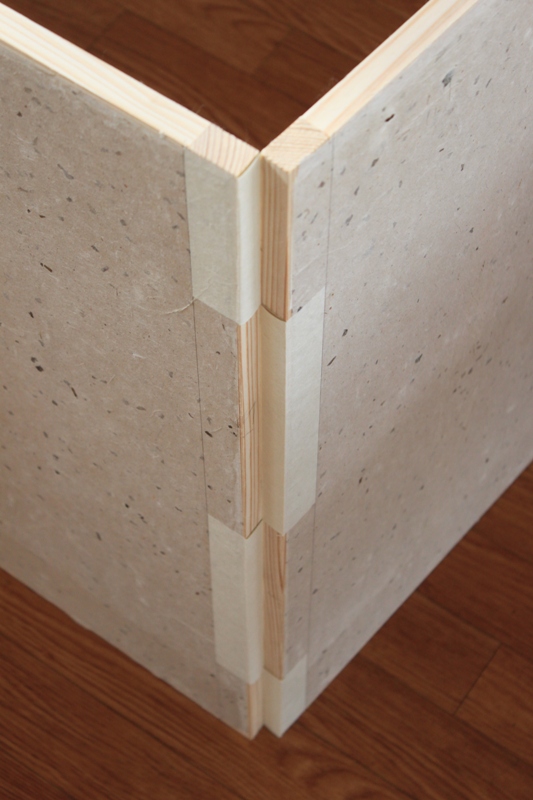 各パネルは、強靭な楮紙により接続される。
Chotsugai (Hinge)  - Each panel is connected by Kozo paper.
さらに楮紙が重ねられるが、表面には滲み止めのためドーサ(膠とミョウバン)が施される。
Dosa (gelatin & alam) is spread on the surface of the paper to protect against water soaking through the paper.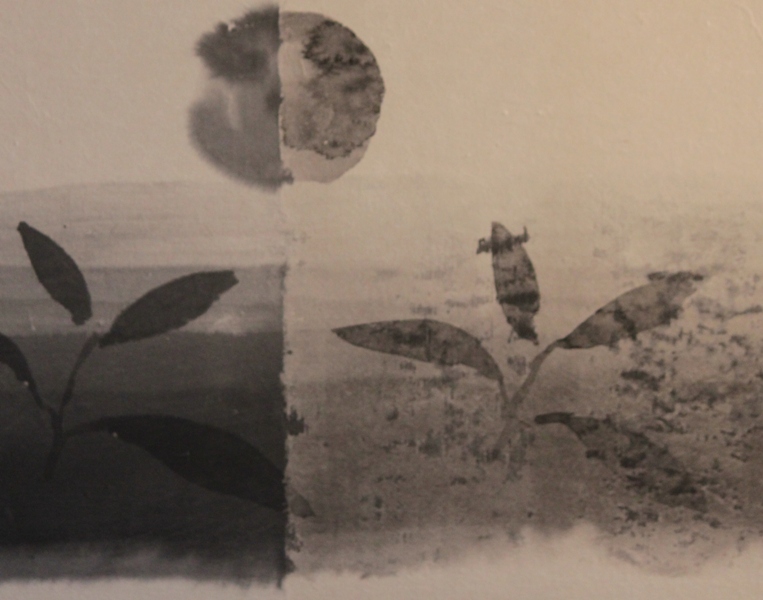 右側はドーサが引かれており、たらし込みの技法が可能となる。
Left side shows wet paper without Dosa. Right side show wet paper with Dosa.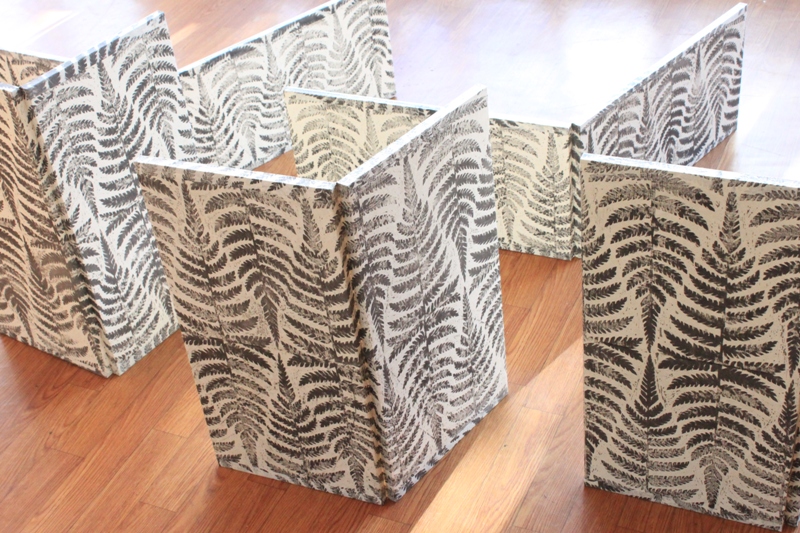 屏風の裏面は、シダの意匠の手刷り木版画。
On the reverse side of the byobu there are are woodcut prints with a fern design.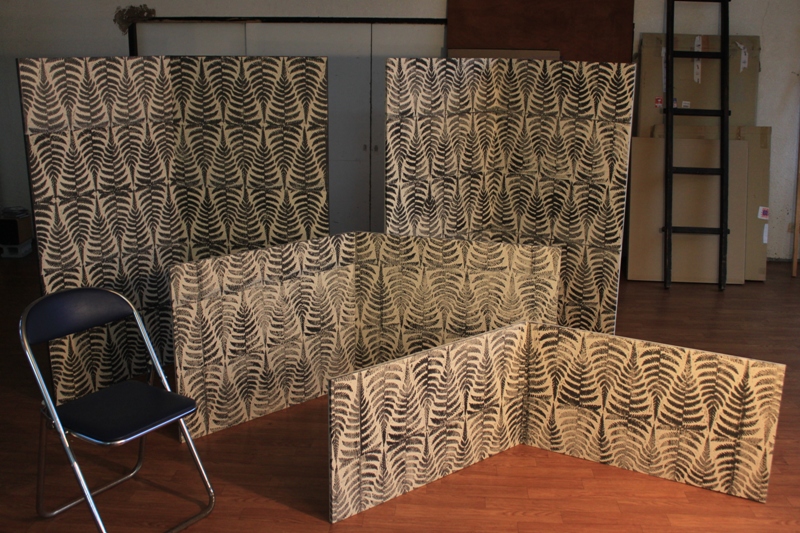 屏風の基本サイズは画面手前より
風炉先屏風(52x185㎝)
枕屏風(73x179㎝)
利休屏風(147x147㎝)
There are three main sizes of Byobu.
Furosaki Byobu (52x185㎝)
Makura Byobu (73x179㎝)
Rikyu Byobu(147x147㎝)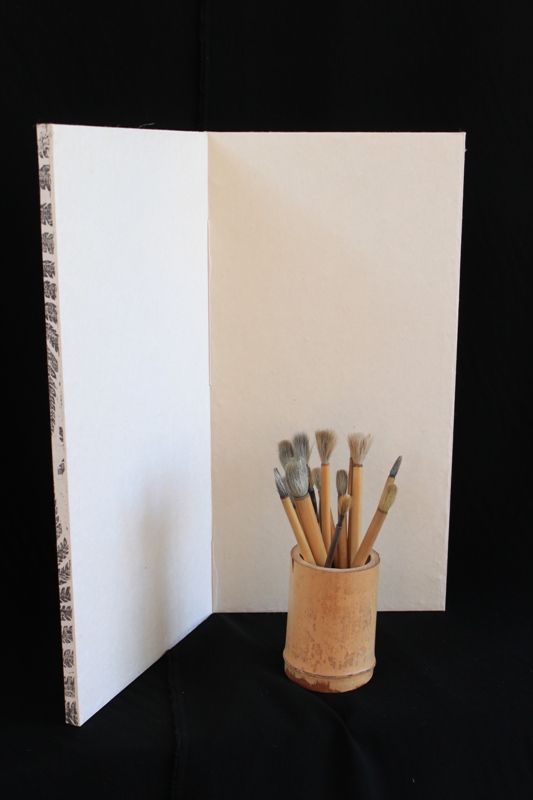 さらに小屏風(62x62㎝)がある。
There is also a small size Ko-byobu (baby-byobu) (62x62㎝)